"Personal transformation can and does have global effects. As we go, so goes the world, for the world is us. The revolution that will save the world is ultimately a personal one."

~Marianne Williamson, Inspirational Author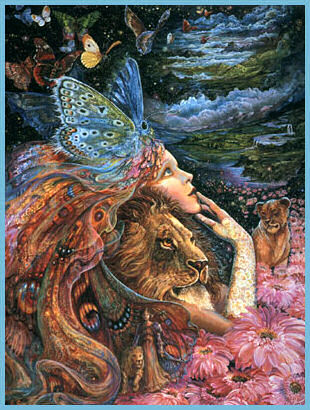 The universe works in mysterious ways.
The invitation for this article simply arrived in my scope of vision. A relative of mine asked for a bit more info on intuitive development which made me realize that this is indeed most likely to be what draws people to this blog. It is not just simply my stories of spirituality and psychic experiences, but a desire to have these things become an integral part of your own lives.
Now, this person asked for more info on developing intuition. I, of course, read way too much into things and become over excited, always wanting to help increase the vibration of this planet by guiding others to spiritual awareness and enlightenment. (Total Light-worker Syndrome.)
Anyhow. I have decided to create a multi-approach and multi-subject list of good reading materials for moving you along your path toward intuitive abilities and spiritual awareness.
There are beginner, intermediate and advanced books here. They deal with many facets of energy and spiritual awareness. Some will be too weird or too heavy for the absolute beginner. This does not, however, preclude you from being able to read them. The beauty of reading in these subject areas is that you know when you are ready for a book, by whether or not you like and understand what you are reading when you pick it up.
This is about intuitive development so, as Serge suggested while I was writing this, just scan the list of subjects and titles. Use your own intuitive vibe to choose which few books you'd like to read first. Then see where that reading leads you to next. I suppose you could call this "going with the flow." When something is right, you just know.
My belief is that two things are essential to the development of intuitive gifts:
1) Meditation, lots of it, in many and any forms.
2) A shift in awareness, a willingness to look at things from a new point-of-view, I would call this "mindfulness," the act of becoming consciously aware of all the multitude of things that we do mindlessly in our modern world. (Such as speaking, eating, bathing, buying, judging others and being entertained externally, in ways that disengage us from our spirit and our environment.)
Have a look below and see how you can begin developing the necessary spiritual awareness to connect you to our natural energies and intuitive abilities…
Spiritual Awareness
The Power of Now
The Book of Secrets
There is a Spiritual Solution to Every Problem
A New Earth
Being in Balance: 9 Principles for Creating Habits to Match Your Desires
The Way of the Wizard
Awakening: A Daily Guide to Conscious Living
Beginning Intuitive
Developing Intuition
Trust Your Vibes
The Time Has Come to Accept Your Intuitive Gifts
Personal Power Through Awareness
Living With Joy
Intermediate Intuitive
Psychic Pathway
Awakening Your Psychic Skills
Living in the Light
Spiritual Growth: Being Your Higher Self
Contacting Spirit Guides
Ask Your Guides
Opening to Channel
Contact Your Spirit Guides To Enrich Your Life
Meditation
Meditations: Creative Visualization and Meditation Exercises to Enrich Your Life
Wherever You Go, There You Are
Meditation for Beginners
The Miracle of Mindfulness
How to Meditate: An Illustrated Guide to Calming the Mind and Relaxing the Body
Teach Yourself to Meditate in 10 Simple Lessons
From the blog front page, if you want more topics and materials click here: … Continue reading →